Archives for January 2014
Written by
Here's your Quick Tip for Freelance Writing Success this week . . ….
Read more
.
Written by
In
Part I of this post
, we discussed why you should register with them to find jobs as a freelance writer, and what happens when you send your resume/credentials in. Today, we're going to delve even further, discussing ……
Read more
.
Written by
In last Friday's
Quick Tip for Freelance Writing Success
, we talked about why freelance writers should contact staffing agencies to get jobs. I just wanted to go into this in a bit more detail here so you'll fully understand the benefit of this way of landing gigs….
Read more
.
Written by
Sometimes, things stick out to me as I'm scouring the web for leads each week. Following are a few observations that stuck out as I was hunting for jobs this week….
Read more
.
Written by
Here's your Quick Tip for Freelance Writing Success this week . . ….
Read more
.
Written by
Freelance writing has a number of to-dos that must be done in order to create and maintain a successful business. The first of which is to know how to write. After you've mastered the craft of writing, or at least learned how to write fairly well, you need to clients. No clients, No business, No income….
Read more
.
Written by
Written by
Yuwanda Black
I'm putting together an ebook for sale on Amazon for freelancers on cheap, easy-to-make lunches. Seeking recipes that cost under $3 and take less than 15 minutes to make (like my ramen noodle recipe below).
Recipes Needed: Why?
I got the idea for this when I had ramen noodles for lunch one day. I shared the recipe on Twitter and someone else chimed in with their ramen noodle recipe. So I thought, why not put together a cookbook featuring cheap, quick, easy-to-make recipes for freelance writers? To get the ball rolling, I sent out the following notice …
I'm putting together an ebook for sale on Amazon for freelancers on cheap, easy-to-make lunches. Seeking recipes that cost under $3 and take less than 15 minutes to make (like my ramen noodle recipe below). Send your recipe to info [at] InkwellEditorial.com if you want to contribute.
A few recipes rolled in, along with more questions. So I thought about it and came up with more details, ie:
Reason for Preparing this Simple Cookbook
Freelance writers are often on deadline — and have tight budgets. So quick, easy, cheap meals fit our lifestyle. And, I just thought it would be fun.
Number of Recipes Sought
Fifty-two (52); one for each week of the year.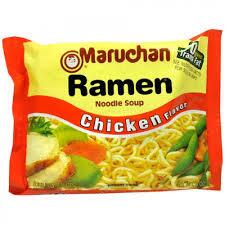 I hate to cook, am an avid marathon runner and am constantly trying to eat better. So, having a book of 52 easy-to-prepare recipes would come in handy when I go grocery shopping and am planning meals. It will also give some much-needed variety to my food choices (I tend to eat the same things over and over again).
Does this sound like you? (I can sooo relate!)
Photo Needed?
Photo of prepared meal requested with each recipe submitted (but it's not necessary).
Can You Submit More than One Recipe?
Several contributors have asked me this — and the answer is YES! YES! YES!
Free Copy of Ebook
I know a lot of freelance writers can identify with much of this — and again, I just thought it would be fun. All contributors will receive a free copy of the ebook, of course.
Target Publish Date
ASAP — as soon as I receive all 52 recipes and have the ebook edited, proofed, formatted and uploaded to Amazon and Barnes & Noble (and maybe CreateSpace). I've never done a paper book before, and this would be the perfect project to do that with.
Include a Bio
Please include a bio if you want — to your freelance site and your social media accounts, along with anything else you'd like us to know about you (eg, how you know about your recipe, what your hobbies are, how long you've been freelancing, etc.).
How to Submit
Again, send your submission to info[at]InkwellEditorial.com. Put "Freelance Recipe" in Subject line. And thanks! I look forward to receiving your submission.
My Ramen Noodle Recipe
Here's the ramen noodle recipe I shared…
… My favorite way to eat ramen noodles is with one diced tomato and one clove of freshly chopped garlic thrown in (sometimes I have a salad with it). It's delish, filling and takes under 5 minutes to make — the perfect meal for a deadline-stressed writer (as I often am).
Please share this post!
Learn how with this, the "Ultimate Self-Publishing Package." Get 4 Ebooks for One Low Price.
P.P.S.: You can now order any of our products (like the
SEO copywriting course
) and take up to 6 months to pay.
Read more
.
Written by
Written by
Yuwanda Black
Here's your Quick Tip for Freelance Writing Success for this week . . .
Market with Postcards
This week's tip was a comment from a reader who responded to yesterday's post on SeoWritingJobs.com, 2 Aspiring Online Writers Ask, "How Much Can I Earn as an SEO Writer?":
Paul wrote, in part:
. . . I would say that email marketing is still effective, but it's not quite as easy as it was a few years ago. I say this because I know how easy it is to get discouraged when you receive no responses from a batch of 100, 200 or even 300 emails.

You just gotta keep at it. I'm telling you — they're still out there, they are just a little harder to reach electronically because of the Gmail tabs, spam filters and more competition.

To supplement my email marketing, I'm experimenting this month with a postcard mailing. I did this all online, so it can be done from anywhere. I designed the postcard using Vistaprints, then bought a list of 500 ad agenices from leadsplease.com.

I uploaded the first 250 to Vistaprint and they mail it out for you. Total cost = almost $250, or about $1 per postcard. Yes, it's a little expensive, but I'm thinking if it brings in just 1 or 2 clients, it will more than pay for itself. I suspect it will yield more than that. If it does, I'll mail out more batches of 250 each.
My Experience with Postcard Marketing
Years ago when I lived in New York and ran my editorial staffing agency, I used postcard marketing quite effectively. I also used it all the time to promote my online ethnic home décor business. In fact, I still have some of those postcards around (if you read the free ebook you get when you subscribe, you know that this was a business I had that went belly up!).
Mind you, I used postcards long before email and social media became all the rage.
As Paul points out, mailing postcards can be expensive compared to email (which costs nothing). But, it's not as expensive as mailing a letter. As of January 26th, it will costs 34 cents to mail a postcard in the U.S. (now it's 33 cents).
And again, as Paul points out, sites like Vistaprint make it easy to design one and send it out. As I wrote in the e-pamphlet, Postcards Marketing: A Simple Guide to How to Do It Right:
The internet has made creating and designing postcards a snap. When I used this form of marketing, it took me about 30 minutes to an hour to go online and create, design, proof and order my postcards. . . . You simply select a template, add your text and graphics, and your postcard is done.

It really is that simple!

And, on sites like VistaPrint, you can design postcards first – without having to pay a dime. You can also store your design until you're ready to order.
Paul concluded his comment with the following:
If you have the budget, I think this approach is worth a try, because postcards are far more likely to be read than email. Also, postcards are easier to retrieve down the road if a company is saving your information to contact you in the future. Okay, that's my tip of the day.
So give it a try. Even if you only mail out 10 or 20 per week – consistently – it can pay off because I bet you'll be the only freelance writer's postcard that's received in the mail.
Thanks Paul for providing this insight!
For my American friends, enjoy the long holiday weekend upon us (Martin Luther King, Jr. Day).
Best,
Yuwanda
Have a Quick Tip for Freelance Writing Success?
Send it in. Following are the submission guidelines.
Length: 100-250 Words
Bio: 25-50 words; a link to your freelance writing website/blog and a link to one of your social media profiles.
How to Submit: Send in the body of an email (info*at*InkwellEditorial*dot*com). Put "Freelance Quick Tip" in Subject Line. You'll be sent a link when/if it's published.
P.S. Consistently generate leads for just pennies. It's marketing you can bet your competition ISN'T doing!
And, postcard marketing is very low cost compared to many forms of marketing. A simple campaign can be put together easily by almost anyone in less than an hour. I know, I've done it!
This e-pamphlet details how to market via this medium – the right way. Get full details on how to put together an effective postcard marketing campaign.
Read more
.
Written by
I've been writing and self-publishing ebooks since 2002. And many of my ebooks have been ripped off, ie, pirated and sold without my permission. I'm not the only one; this happens to self-published as well as traditionally published authors all the time. …
Read more
.
Written by
Written by
Deevra Norling
"Maybe I should just go out and get a job."
I uttered these words more than once in my first six months as a freelance writer. Why didn't I? Two reasons.
Becoming a Freelancer: 2 Reasons I Didn't Give In and Get a "Real Job"
1) My gut told me to push on – that I was doing the right thing.

2) The thought of working for a boss again made me sick to my stomach.
So while I half-heartedly kept my options open by occasionally browsing through jobs and even applying for a few, I knew it wasn't what I wanted. So eventually I stopped and focused solely on building the business.
The First Three Months
Clients were few and money scarce. I had four clients in the first three months and charged a low rate because I was just starting out. The good news is all of them were very happy with my work.
The Second Three Months
Three more months passed with no clients – zero, zilch, nada.
I was starting to panic. Money was fast running down and nothing was coming in, apart from some transcriptions work from a friend who was doing her thesis (and which had absolutely nothing do with writing).
What I Did the First Six Months of My Freelance Writing Career
A fair amount of time during the first six months was spent on getting set up – creating a website and online presence, having business cards printed and so forth.
I also tried to find work online and landed one client, which didn't pay very well though. Trying to find work on online job boards and freelance sites such as Elance did not yield much results.
By month five I knew I had to start stepping things up a bit. I needed to start networking. I needed to get out there, connect with people and market myself. This is when things started to improve. I attended three business networking events, all of which yielded leads.
* I picked up one new client.

* I landed a contract with a PR agency.

* I landed another contract with someone starting a new company which will assist clients to set up websites and blogs and manage social media.

* I was given the opportunity to market myself to members of an organisation that helps small business owners. In addition, they suggested that I could run workshops on business writing with their members and requested a proposal.
Things were looking up, and while money was still not in abundance, at least there were things in the pipeline.
Landing a Plum Writing Gig
Plus, out of the blue and much to my surprise, The Huffington Post contacted me and invited me to blog for their Third Metric section. I sat staring at the computer screen for a while thinking it was some scam email, but much to my surprise, it was real. Wow!
One of my goals was to get published on The Huffington Post (the other is The New York Times. Any New York Times editors out there reading this – give me a holler!).
But back to Huff Post. I had not got around to pitching them yet, and instead – they contacted me! I laughed with giddy delight. That's crazy, I kept saying! There's a lot of controversy over the fact the Huff Post does not pay its bloggers, and while I agree with the detractors, I nevertheless felt that it will be good exposure. Many bloggers would love a chance to blog for Huff Post, and I got invited. Cool. Really cool! I was thrilled.
How I Landed a Gig Writing for The Huffington Post
But perhaps I should backtrack and explain how that happened. There was another blog called Think Simple Now that I was keen to get a guest post on. I eventually did get a post accepted.
The response from that post was amazing and it drove a lot of traffic to my website. One reader of that post was an editorial assistant at Huff Post who passed it on to the Lifestyle Blog Editor who then invited me to blog for The Third Metric, as the topic of the post on Think Simple Now fitted well with The Third Metric's content.
Isn't it amazing how the stars just magically align when you set yourself on a certain path?!
The Hard Truth about Freelancing
Starting a business is tough. Freelancing is tough. I'm not going to sit here and tell you it's easy, because it's not. You got to hustle. You have to get out and find work. It's not going to drop into your lap. You need confidence, determination, perseverance and tenacity.
How to Increase Your Chance of Succeeding as a Freelance Writer
A good idea for freelancers is to look at ways to diversify and create more than one stream of income. I had a brainwave one day and decided to advertise to do house and pet-sitting to bring in an additional income. It's a ridiculously simple idea and easy money. I can take my laptop along to wherever I am house-sitting and continue working.
Some freelancers write e-books and sell it on Amazon and this brings in some extra bucks every month. As tough as it's been and still is, this journey has been amazing so far. I never know what's around the corner or who I will meet. I am still in awe at how things have unfolded for me thus far – people I've met and opportunities that have come my way.
I still have moments where I think I should just go out and get a 'real' job with a 'set' salary. It's easier.
This is all a huge learning curve and I know I'm still making my mistakes. I still have a long way to go before I make a decent living from this, but if the first six months are anything to go by, the next six months are certainly going to be interesting.
2013 was about laying the groundwork and planting the seeds. Hopefully this bears fruit in 2014.
Share Your Thoughts
What happened your first six months of freelancing? I'd love to know how you made out. Please share in the comments section below.
About the Author: Deevra Norling lives in Cape Town, South Africa and quit her job as a brand manager in marketing to embark on life as a freelance writer. She is a versatile writer and work for clients has included press releases, magazine articles and blog articles.
With a sense of adventure and a love for exploring new places, she also enjoys a dash of travel writing. She also contributes to The Huffington Post and Dead Curious. Visit her website The Freelance Life of Deevra Norling, or connect with her on Twitter.
P.S.: Want to start a career as a successful, home-based freelance writer?
Get the ebook that pushed my freelance writing career to the next level – allowing me to travel and live abroad, get out of debt and really "live the freelance life." One freelancer wrote:
First let me say thanks for answering my question(s) in your previous blog posts. I am writing to let you know, that I had my first $200 day after following the steps you outline in your e-book. I sent . . . emails pitching myself as a niche writer . . . A few days later, an SEO company called me, explained the scope of the project and sent me the funds through paypal without hesitation. . . . they are a local company. They said if they like my work, they will have much more in store, and are willing to pay higher fees.

For some reason, I thought your advice would only work for you. I know, call me naive, but I guess it seemed too good to be true. Luckily, I discovered you and liked what you had to say. If it wasn't for you, I think I would still be trying to break into magazine writing.
P.P.S.: You can now order any of our products (like the SEO copywriting course) and take up to 6 months to pay.
Read more
.